Round Three | London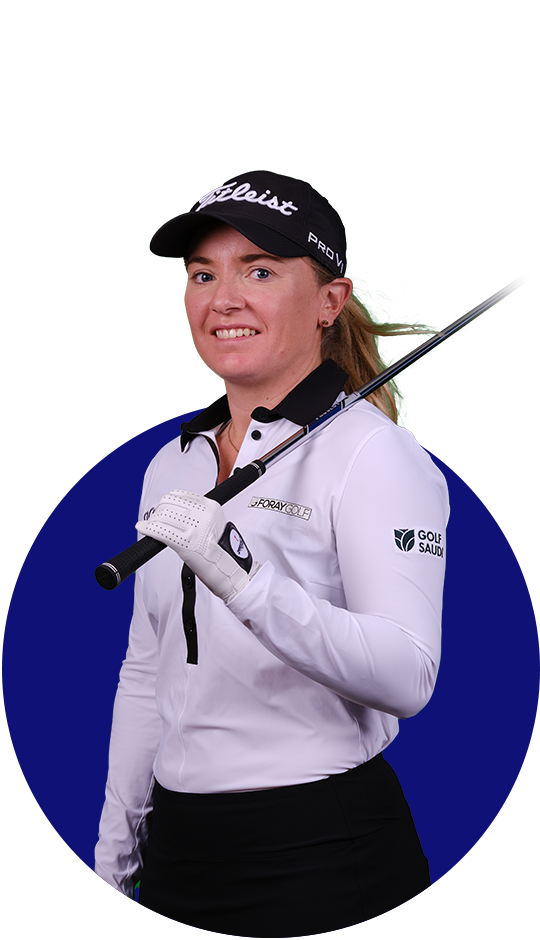 3 Pros
1 Amateur
36 teams
$1M prize fund



The

Format

 
36 teams of 4, battling it out over two days at Centurion Club to become the third Aramco Team Series London champions. Using a unique scoring system, and allowing an amateur to contribute to the final result of a professional tour event with a total prize fund of $1m, the Aramco Team Series, continues to bring a new level of excitement and entertainment to the Ladies European Tour.
As well as the team event, there is a three-day individual strokeplay competition contested between the 108-player field. Coming to a conclusion on the final day after the team event is finalised and the field cut to 60 and ties, the individual competition offers points for the Race to Costa Del Sol and Rolex World Rankings. 
Updates

for

2023

Moving around a month later in the year and becoming Round Three of the series, London and Centurion keeps its place as the only original event in 2023. 
2022 WINNERS
After the team's amateur, Mia Baker, booked their place in the play-off, Team Garcia took the title over Team Vikstrom thanks to Captain Nicole Garcia much to the delight of her teammates, Kelly Whaley and Madelene Stavnar.
Bronte Law ensured the individual competition finished with fireworks! Trailing by 1 to fellow English star, Georgia Hall, playing the final hole, Bronte went on to make a 55-foot eagle putt to claim victory at 9 under par.
2022 INDIVIDUAL LEADERBOARD 
{tied}{pos}
{name} ({nationality}): {par}
{tied}{pos}
{name} ({nationality}): {par}
Event info
More
More details


About the event
The venue

Welcome to Centurion Club

Centurion Club is blessed with what is undoubtedly one of the finest new golf courses in Europe, it also enjoys a fabulous location which makes it...

Welcome to Centurion Club

Home to the first-ever Aramco Team Series Event, we return to  Centurion Club for Round Three of the 2023 series. 

One of the newest Championship Golf Courses in England, opening in 2013, situated in the picturesque rolling Hertfordshire countryside, , the course offers everything desired of a great venue. 

Exploring pre-existing pine woodland on holes one to five, giving the course a distinctly mature and natural feel at the start of the round, the course then moves into areas which have been carefully yet dramatically shaped to offer both an aesthetically beautiful contribution, and a genuine challenge. This is achieved through a multitude of well-planned hazards, breath-taking views, and strategic hole design. With the woodland feel returning for the final five holes, the home stretch stands up against any in the world. 

01

Many of the carries and rough areas have been sown using indigenous fescue grasses and occasionally these features have been added across approaches to greens or across fairways giving the sight a distinct links feel.

Tees raised well above fairway level provide broad and spectacular views across the landscape; there are some 80 bunkers and four major water features on the course — all of which can be avoided by careful planning.

Undulating green surfaces have been planted with the latest bent seed to provide the very best year round putting surfaces.

02

With views across the lake and 18th green, a contemporary and welcoming club building has been created using the finest materials and interiors, providing a relaxed and comfortable place where members and their guests can enjoy time with friends, family and business colleagues.

The club offers exceptional dining with an ambience to match the signature experience, the restaurant is open to both the public and Centurion Club Members.

Feature

holes

 

Centurion Club is Hertfordshire's newest offering, an undulating layout with elevated tees and strategically placed hazards and dense tree line. 

The first hole, is one of the best opening holes across Britain, a real challenge framed by trees each side. Often a nervous tee shot, Centurion requires players to hit the fairway on hole 1, or a high score could be on the card immediately. 

After three holes within the trees, the course opens up, showcasing stunning panoramic views across the countryside. The 6th hole is a hole to be remembered, uphill from the tee, this tough par-4 requires a deadly accurate second as a swath of bunkers, rough-strewn hollows and lateral hazards populate the area within 100 yards of the green.

The back nine offers a spectacular variety of golfing holes, including the breath-taking 12th and 13th. The former, a relatively long par-4 sweeps down from the right hand side, and presents a picturesque green-side lake, protecting a green which sits 70 yards below the approach shot. 

However, it is the 13th, which demonstrates possibly the best view on any golf hole across England. A wide fairway, enables the long hitters to go for the green in two, however strategically places hazards protect the green and the lay up area. A truly memorable par-5. 

" It's a course that will EXCITE and TEST golfers in equal measure and one that I am confident will be quickly seen as a MODERN CLASSIC. "

Golf Monthly - Centurion Club

Spectators

Everything you need to know

BRING THE ENERGY. Welcome to the Aramco Team Series, round one at Centurion Club.

Everything you need to know

Aramco Team Series will return to Centurion July 14-16 as Centurion plays host to a field of superstars from all around the globe. 

Tickets will be available from just £5 at https://bit.ly/ATSLDN_GT

Tee Times and Spectator Access

More details will follow in due course.

HOW TO GET HERE 

 

By Car

M1 Junction 8, to the West of St. Albans

General spectators to park in Car Park C2

By Public Transport 

Nearest railway stations:

St Albans City - 4 miles

Hemel Hempstead - 4.5 miles

From the Airport 

London Heathrow – 25 minutes

London Luton – 20 minutes

 

 
s

The Legacy

MUCH MORE THAN A GOLF TOURNAMENT